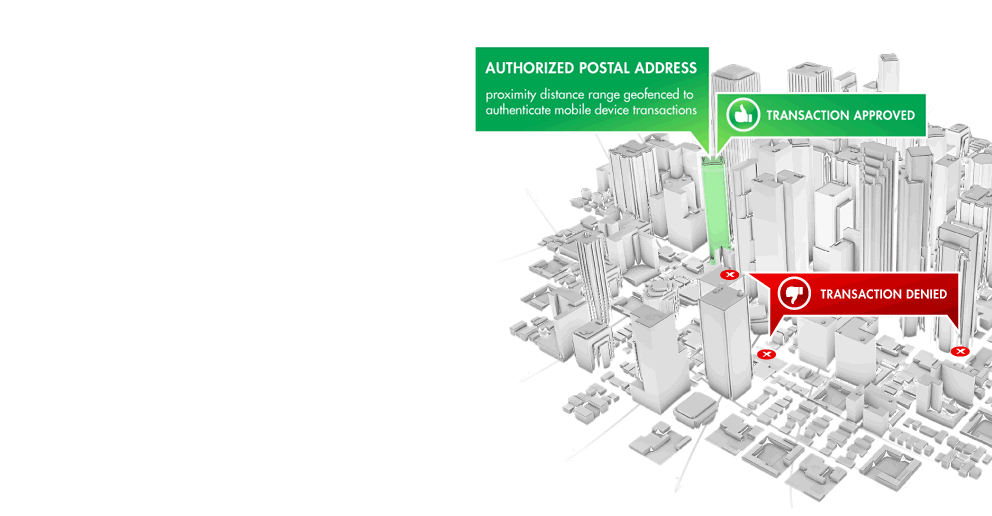 Mobile Phone Location Verifies

Proximity to Transact

XYverify protects consumers, merchants and financial services institutions from the risks and costs associated with identity theft and transaction-related breaches through our innovative mobile payment authentication solutions - invisibly in the background, without any additional client interaction, download or application required.
Fueled by XYverify's geo-location verification on mobile devices used at both home and merchant locations, these business services open new opportunities for customer convenience, bottom-line results and compliance challenges via our seamless and virtually "invisible" cloud-based authentication processes.
By combining the proliferation of smart phones and mobile devices, cloud computing trends and big data with real-time location-based applications, XYverify is disrupting the evolution for digital payments and authentication. This legacy ecosystem now has a new player that is empowering mobile network operators and financial services companies.
Our Know Your Customer (KYC) database(s) and location-based decision software delivers better fraud reduction solutions. XYverify reduces risk, while adding enhanced compliance and authentication technology through a robust cloud-based API service.
Want to see what we can do for you? Contact us and let's explore the possibilities. After all, XYverify's added security makes dollars and sense.
Learn More