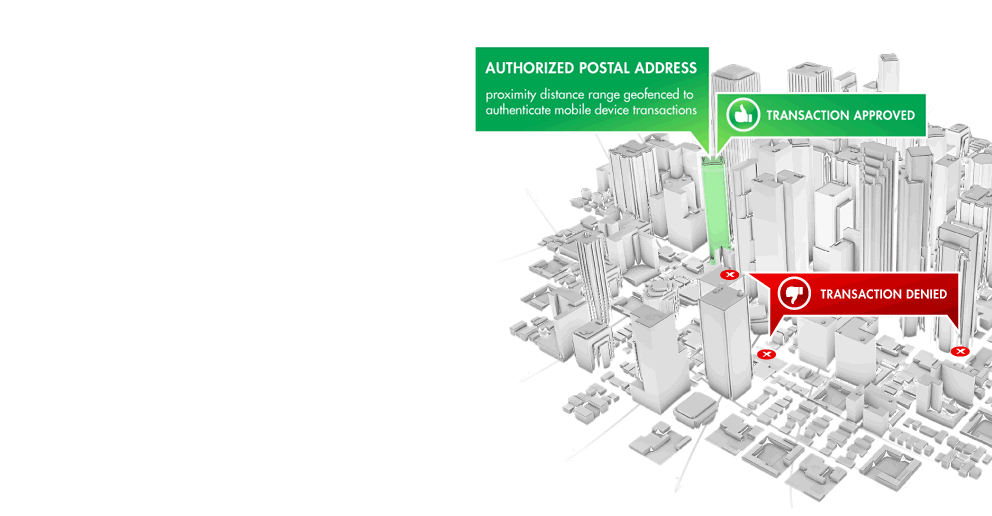 XYverify Uses Trusted Locations to Enhance Real-time Authentication, Reduce Fraud & Improve Mobile Security

The XYverify mobile authentication and fraud prevention platform empowers banks, enterprises and ecommerce payment providers to secure transactions while protecting card issuers, enterprises and consumers from costly financial and data breaches.
XYverify's technology leverages trusted real-time locations from customers and their mobile devices to make transactions, accessibility and commerce safer. Privacy is ensured by using profile-based zones rather than specific locations. With XYverify guarding every data or financial transaction, organizations can enhance their applications and customer/employee experiences with a seamless and unobtrusive Proximity-to-Transact™ protection and permissioning service.
XYverify reinforces existing fraud processes with trusted real-time location-based data to take authentication to the next level. The algorithm and software-as-a-service platform invisibly geo-matches customer smartphone and tablet devices to approved location zones in real-time instances.
By uniquely combining multiple sources of cell tower, Wi-Fi & other wireless network signals with third-party location API data (including postal addresses, "fingerprinting" and hybrid location-gathering mechanisms like NFC, Bluetooth® and mobile proximity sensors), XYverify enhances all other mobile security and authentication services available today.
Learn More