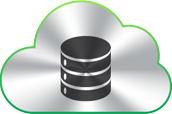 XYverify technology

can be added to any Internet transaction session—a browser checkout, card swipe at the point-of-sale (POS), SMS/text messages, active mobile calls or mobile web pages—to detect the geolocation of that device in one's possession.

The U.S. patent for XYverify applies carrier cell-tower triangulation with assisted-GPS and other hybrid mobile network technologies—and mobile device micro sensors—to work rapidly throughout indoor locations, where most transactions take place. Previous IP focused on GPS device satellite authentication, but these processes were unable to report accurately indoors. XYverify works in real-time, even on feature phone, to reduce fraud within an approved proximity range to transact.

XYverify keeps specific location information hidden, only reporting a Proximity Estimate match. As a result, financial networks and mobile service providers achieve the verification they need, but not the specific consumer identifying data challenges.

The result: trusted 3rd-party location status verified by out-of-band authentication, combined with variable rules and permissions programmed into the XYverify cloud-based API. Our authentication protection technology can be embedded within mobile phone or tablet device hardware chip or in the firmware that runs underneath various machine operating systems.

When used in combination with a compliant UICC containing a SIM application card, smartphones can connect to mobile provisioning services providing financial institutions a new way to securely receive transaction applications "over the air" to a secure chip on an NFC-equipped smartphone. The connection to mobile provisioning services can be enabled by Trusted Services Management platforms, incorporating cell tower network location verification from XYverify to accept or deny transactions as a way to authenticate.

Click here to learn more about the XYverify technology platform.