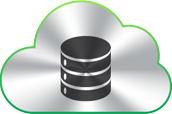 1) How does XYverify obtain its location data?
The Company aggregates location data from carrier partners through established agreements for technical and operations integration. Through this aggregation network, XYverify obtains Cell ID and Assisted–GPS network data that enables our algorithm to calculate proximity to approved location area(s) and report in real-time a thumbs-up proximity to transact determination together with a confidence score. XYverify solutions offer several noteworthy technological advantages over traditional GPS location data: the ability to locate feature phones and smart devices, little or no impact on battery life, rapid speed and no requirement for a downloadable device application.
2) How do you protect customer privacy?
Privacy is essential for our platform and your customers will always be given the option to "opt-in" for location requests on their device. XYverify keeps specific location information hidden, only reporting a Proximity Estimate match. As a result, financial networks and mobile services get verification they need, but not specific consumer identifying data.
3) Are financial service and account holder data secure?
XYverify and its carrier partners take many steps to ensure that the subscriber's location is secure. Each application must be authenticated prior to being allowed to acquire the location of the device. For each application, financial institutions MUST provide a plan for how they ensure that the customer's location is kept secure. Furthermore, they must sign a contract that states that they will ensure customer location security and privacy. By delivering a cloud-based app, it is possible to use autonomous data or numeric ID data that does not identify a specific customer. Similar, the cloud means you don't need to provide XYverify with customer data. You can keep personal identifiable data in your own secure database(s) and only request a geolocation verification from XYverify that does not need to pass us any personal customer identifiable data.